Free Tours in Lyon
Our Free Tours are a perfect introduction to the city of Lyon. Join our free tours to get to know the history, culture and local life of Lyon. Our local guides love to show you around!

Meeting Points
We start at two of the big town squares in Lyon, Place Saint Jean and Place des Terreaux. Check the calendar to find out when to go where!

Private Walking Tours in Lyon
We also provide private walking tours in Lyon. We can accommodate many requests and itineraries. Click to find out more.
---
Certificate of Excellence on TripAdvisor:
Click to read what other travelers say about Free Tour Lyon.
Why join Free Tour Lyon?
Great and fun intro to Lyon
Certificate of excellence on TripAdvisor
Free (guides work for tips only)
Two different tours available
Discover the hidden passageways of Lyon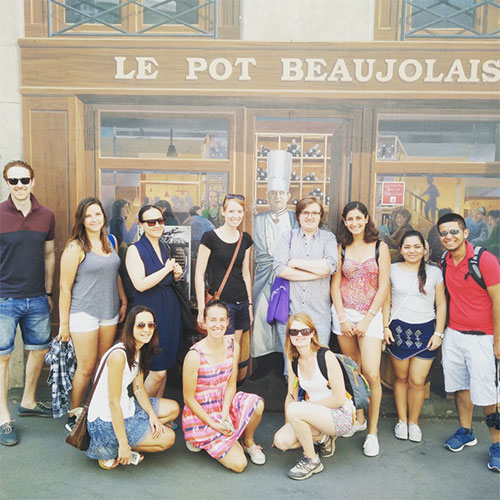 ---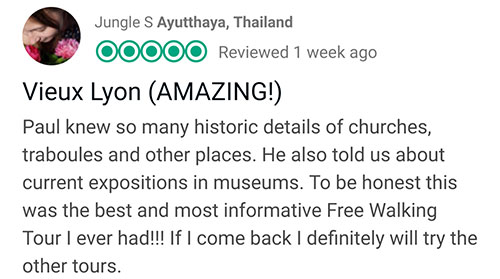 ---
Free Tour Lyon gives you an

Excellent Introduction

to the city.

On our free and paid walking tours, you will learn a lot about the different aspects of Lyon. We will tell you all about the food culture, the Bouchon, the silk industry, Roman history, the Fourvière church, hidden passageways called traboules and much more. But we also love to explain how life is in this modern French city.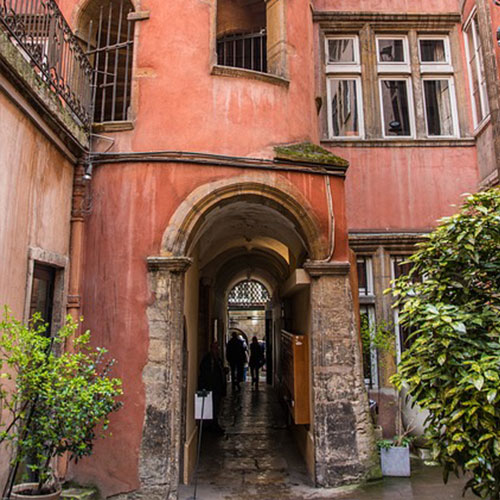 ---
Passionate Local Guides.
We love to show you Lyon.
Our guides love the city of Lyon, its history, culture and people. We love to tell you all about life in Lyon and everything that makes this city great. On our free walking tours in Lyon we have the pleasure to introduce Lyon to new visitors. The quality of life in Lyon is very high and we like to show you why! Come and join one of our Free Walking Tours of Lyon today!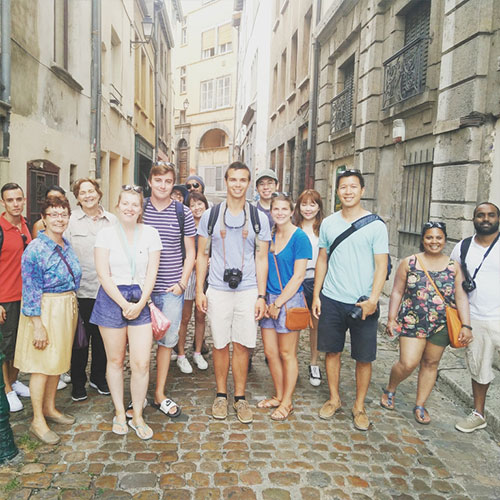 Monday
Tuesday
Wednesday
Thursday
Friday
Saturday
Sunday
Vieux Lyon Tour
(Place Saint-Jean)
10:00 am.
10:00 am.
10:00 am.
10:00 am.
City Tour
(Place des Terreaux)
10:00 am.
10:00 am.
10:00 am.
Book for free below!
You can also just show up, but check the schedule to see if the tour is going!
Receive your Confirmation Email with Instructions
More Reviews
Read some more reviews our customers wrote on TripAdvisor!
---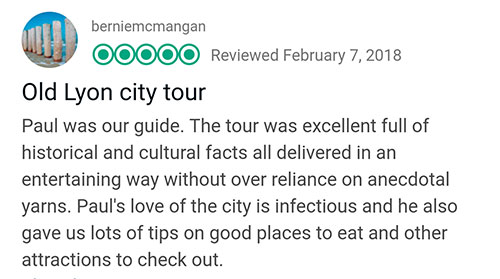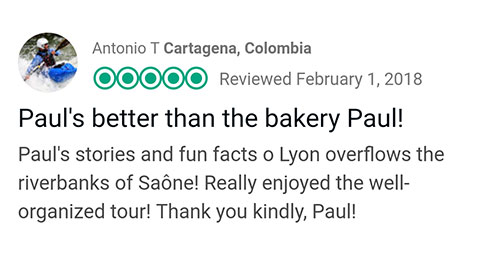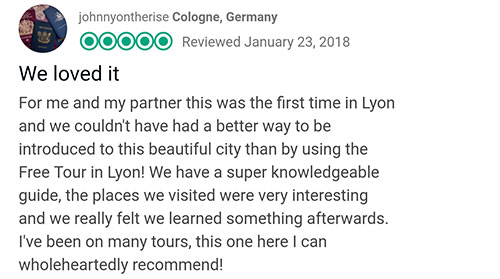 Picture of the Day
Here you see the latest pictures of Free Tour Lyon. Click to like us on Facebook or Instagram or to share your picture!
---
---