Lyon:
the Culinary Capital of France
Lyon has always been known for the great food, the great chefs and a great culinary tradition. The Pope of French Cuisine, Paul Bocuse, is from here. His restaurant has three michelin stars and is a little bit expensive, but the city has a great food scene, with restaurants and shops for all budgets. One of the best sites to find great restaurants is the website of the Michelin guide. Obviously, the starred restaurants are not always in everybody's price range, but you can search for the restaurants with the Bib Gourmand. These are restaurants that have 'normal' prices, but still well worth checking out. The website also offers lunch and dinner deals.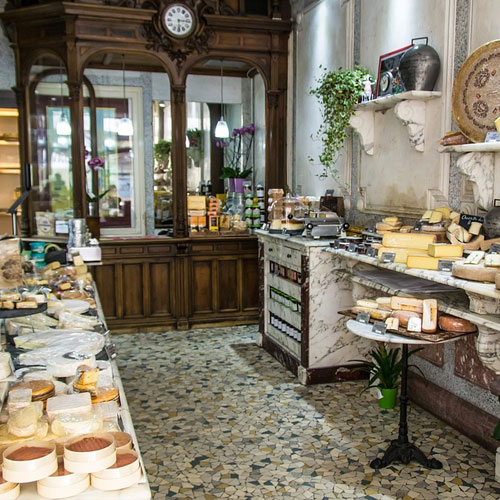 ---
Grocery Shops and Markets
These are, according to us, some of the best places to get food in Lyon.
---
Bouchon
The Bouchon are the traditional restaurants in Lyon. The following ones are great. Come with an empty stomach!
---