Free Tour of Vieux Lyon and Bellecour:
Place Saint Jean
This tour starts on Place Saint-Jean, at the statue in the middle. It is the main square of Vieux Lyon and is located right in front of Cathedral Saint Jean. It is easy to walk here if you stay in the city center, otherwise take the metro to metro stop Vieux Lyon, which is right around the corner. You can also click on this link to see where the meeting point is on Google Maps.
The days of this tour are Monday, Wednesday, Thursday and Saturday.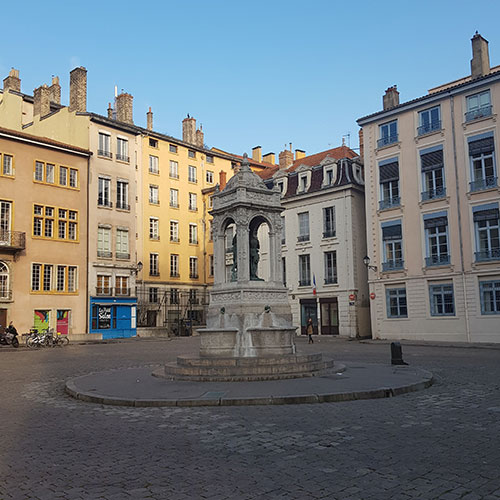 ---
Free City Tour Lyon:
Place des Terreaux
This free tour starts on Place des Terreaux. Place des Terreaux is the main town square of Lyon, where you find City Hall and the Fine Arts Museum. We start next to the door of the Museum. It is easy to get here. You can walk, or take the metro to Hotel de Ville. The square is just on the other side of City Hall.
The days of this tour are Tuesday, Friday and Sunday.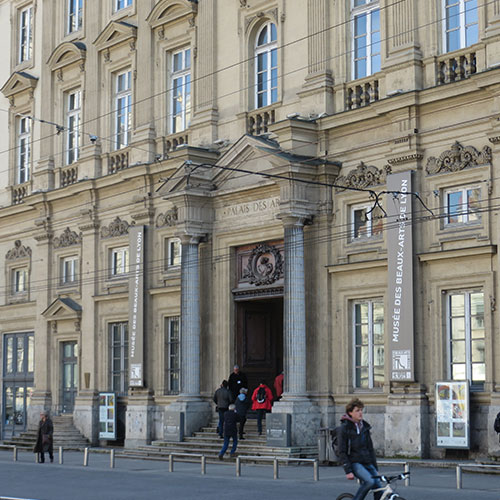 Make your booking below!
You can also just show up, but check the schedule to see if the tour is going!
Receive your Confirmation Email with Instructions
Picture of the Day
Here you see the latest pictures of Free Tour Lyon. Click to like us on Facebook or Instagram or to share your picture!
---
---